How to Suspend an Email Download Workflow
In the Save Emails from Gmail add-on, there is a convenient option to pause or suspend a running workflow. This feature proves useful if you notice any mistakes in the workflow setup or if you need to temporarily step away from your workstation and stop the download process.
Once you have specified the search criteria, specified destination folders in Google Drive, and configured file name settings, the last step would be to save and run your workflow.
As soon as you hit the 'Save and Run Workflow' button, the Save Emails add-on will start processing and downloading email messages and attachments one by one. You may click the 'Stop' button to suspend the workflow at any time while the emails are getting downloaded.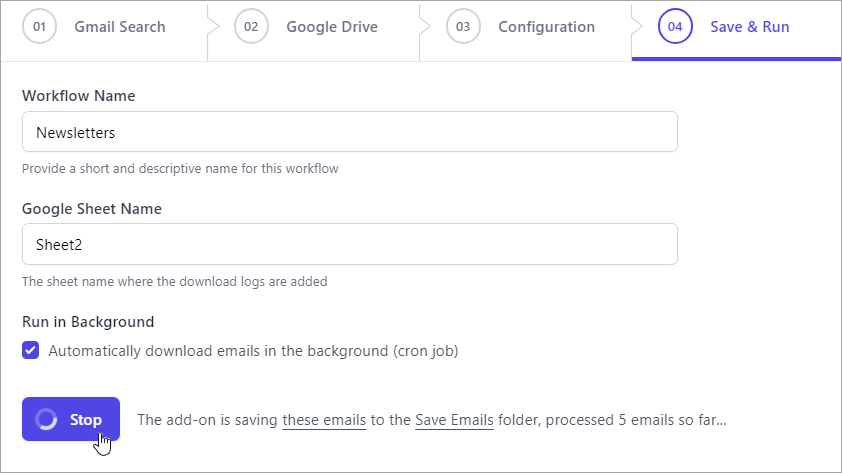 It's important to note that pausing the workflow will only temporarily suspend its progress. Any email messages and attachments that have already been downloaded will still be reflected in your Google Drive.
When you run the workflow again after stopping it, the add-on will continue processing the workflow from the point it was paused, and download the remaining messages and attachments to Google Drive.