How to Activate the Save Emails Add-on
You may upgrade your Save Emails and Attachments add-on to unlock premium features and other advanced options. Once you have purchased the license, you will receive a unique license code via email that you need to activate to enable premium features in your Google add-on.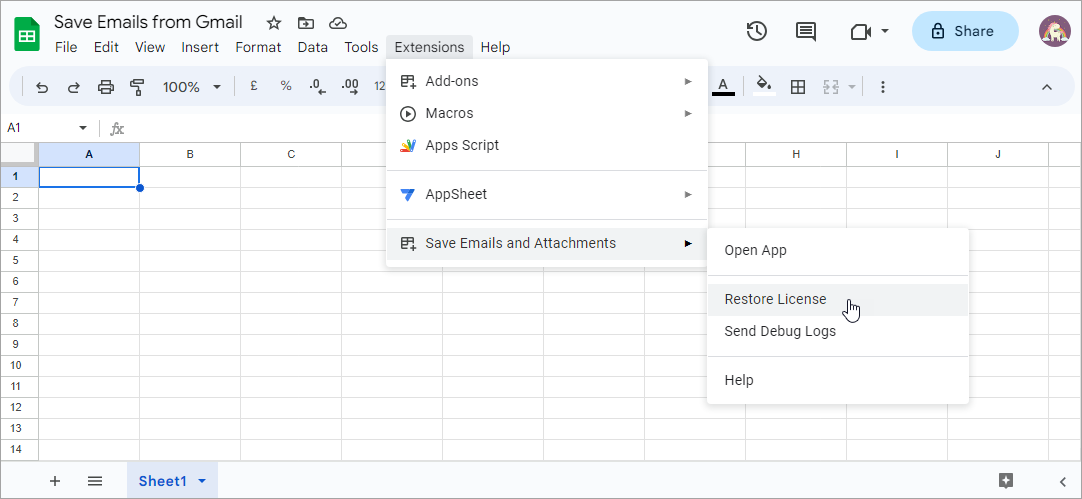 Inside your Google spreadsheet, go to the Extensions menu and choose "Save Email and Attachments" from the list of available add-ons. If the add-on is not listed, please install the add-on first.
From the submenu, choose the Restore License (or Activate License) option. If the option is not listed, it may be that your current license has still not expired. You may then open a new spreadsheet by visiting the URL sheets.new and activate the license there.