How to Download Emails from Gmail in Shared Drives
The Save Emails and Attachments add-on can download email messages from Gmail into regular Google Drive folders as well as any folder inside Google Shared Drives (previously known as Team Drives).
This step-by-step tutorial explains how to set any folder inside Google Shared Drives as the parent save folder for your Gmail messages.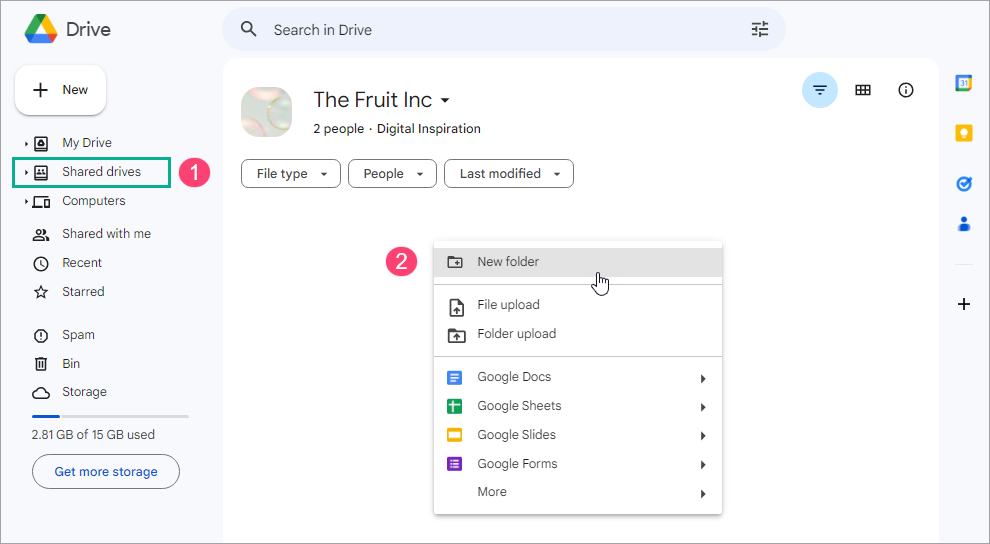 Step 1: Go to your Google Drive, open any Shared Drive that you are a member of and create a new folder inside this Shared Drive.
Step 2: Open a Google sheet, go to Extensions > Save Emails and Attachments > Create Workflow > Specify search conditions and click Continue.
Step 3: In the Google Drive Folder field, click on Choose to open the Google File picker window, and switch to the Shared Drives tab.
Step 4: Double-click on the Shared Drive in which you want to save emails, and choose the folder that you created in Step 1.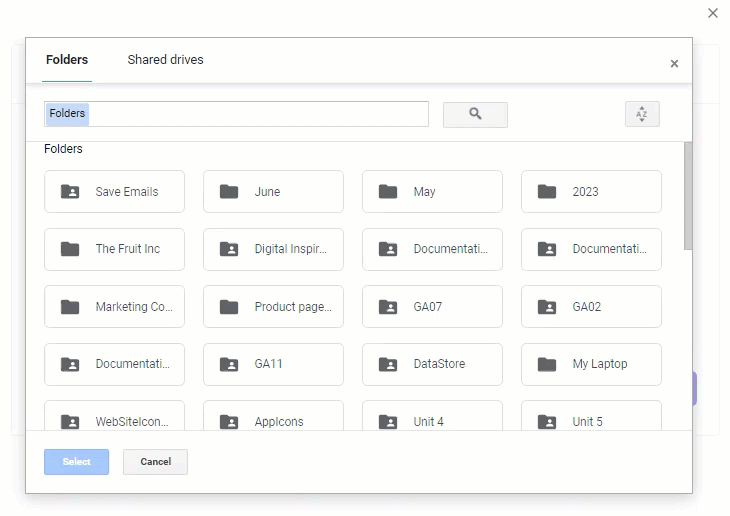 Run the workflow and the Save Emails add-on will save your emails and attachments to the selected folder in your Shared Drive.