How to Customize PDF Export Settings
The Email Spreadsheets add-on lets you easily customize the settings for your exported PDF file. You can change the Page Orientation (Portrait or Landscape), modify horizontal and vertical alignments, hide gridlines, and custom page margins, among other options.
The PDF settings option would be enabled only when you have selected PDF as the export format on the previous step. Thus, in our example workflow, this option would be enabled only for the 'Sales Target' sheet, which has been attached as PDF.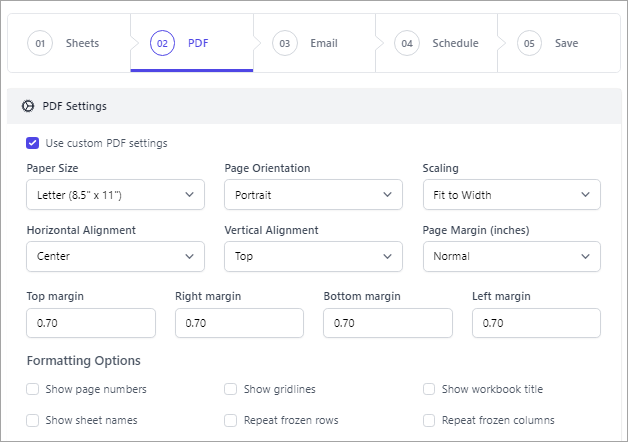 These options allow you to tailor the layout of the exported PDF file to your specific requirements and create professional-looking PDFs from your Google spreadsheets effortlessly.
If you do not want to customize pdf preferences, the default settings (like Portrait orientation, 0.70" page margins) will be applied. Click Continue to go to the next step.