Prepare Data in Google Sheets for Emailing
The first step is to prepare the information you need by adding the required data to a Google Spreadsheet. If you already have the data put together, you can directly move on to the next step.
For the purpose of this tutorial, we have taken the example of a fictional company - The Fruit Inc - that sells various Apple products in the US.
Create Google Spreadsheet​
The Fruit Inc records its product-wise monthly sales in a Google sheet, with columns containing various Apple products, and rows representing months (please refer to the screenshot attached below).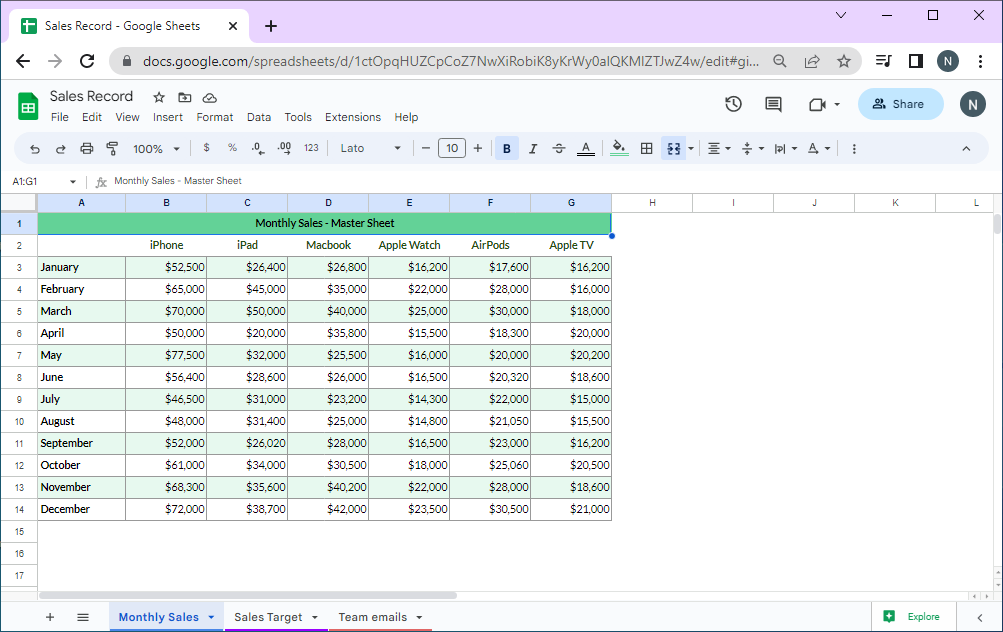 They have created another sheet in the same Google Spreadsheet to represent target sales; and the difference between target sales and actual sales made by the store in a particular month. This data has been illustrated by various charts and graphs for better understanding.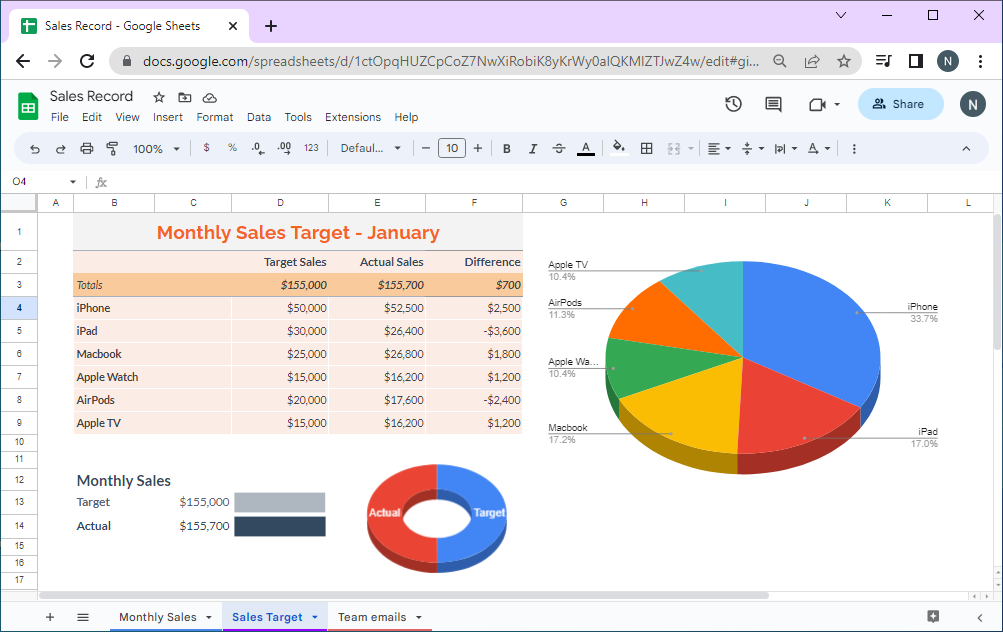 Please note that the company name and the data used is fictional and for illustrative purposes only.