How to Activate Premium Features of Email Google Spreadsheets
You may upgrade the Email Google Spreadsheets add-on to unlock premium features like a higher number of email recipients, email reports on schedule, email timelines and charts, and other advanced options.
Once you have purchased the license, you will receive a unique license code via email that you need to activate to enable premium features in your Google spreadsheets.
Open Email Spreadsheets Add-on​
Inside your Google spreadsheet, go to the Extensions menu and choose "Email Spreadsheets" from the list of available add-ons. If the add-on is not listed, please install the add-on first.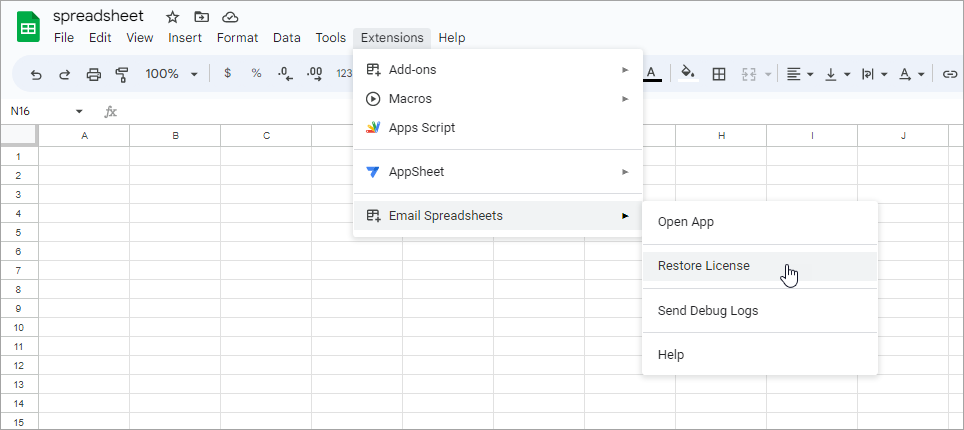 Activate License​
From the submenu, choose the Restore License option. If the option is not listed, it may be that your current license has still not expired. You may then open a new spreadsheet by visiting the URL sheets.new and activate the license there.