How to Stop Receive File Uploads in your Google Drive
If you would like disable your File Upload Form and prevent users from uploading files to your Google Drive, you can either password-protect the form or disable the form itself.
Open the Google Sheet that is storing the form responses. Go to the extensions menu and choose Apps Script.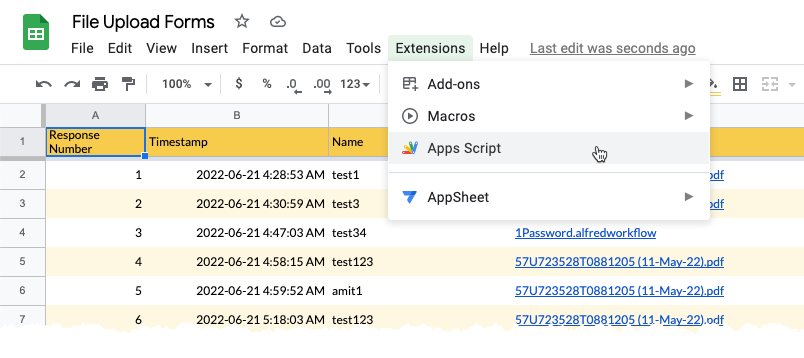 Go to the Deploy menu and choose Manage Deployments from the dropdown.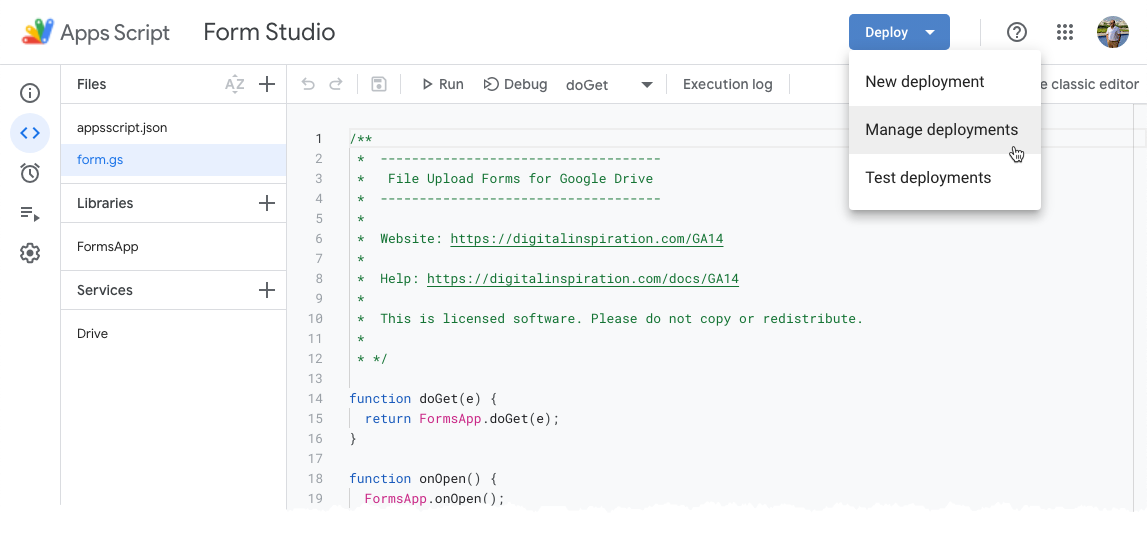 On the Manage Deployments screen, click the Pencil icon to edit the configuration.
Choose New Version from the Version dropdown and choose Only Myself under the Who has access dropdown. Click Deploy and external users will not be able to access your form.